We already send your tax details directly to the ATO for you, but if you'd like your own copy of the tax statement, this is easily done online.
From July 1 2023, you'll have the option of requesting an email or post copy of your FY22/23 tax statement.
1. Log in to your account
Go to the members site and log in to your ahm account.
2. Go to documents
In the navigation go to the documents / tax statements page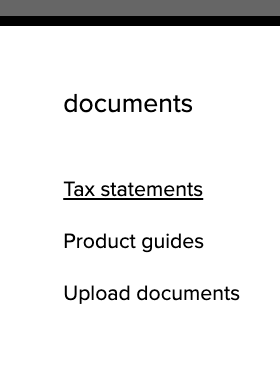 3. Generate your statement
In the Tax statements section you'll have the option to generate your statement, and receive a copy by either email or post.
Just select your preferred method to receive a copy, and click Generate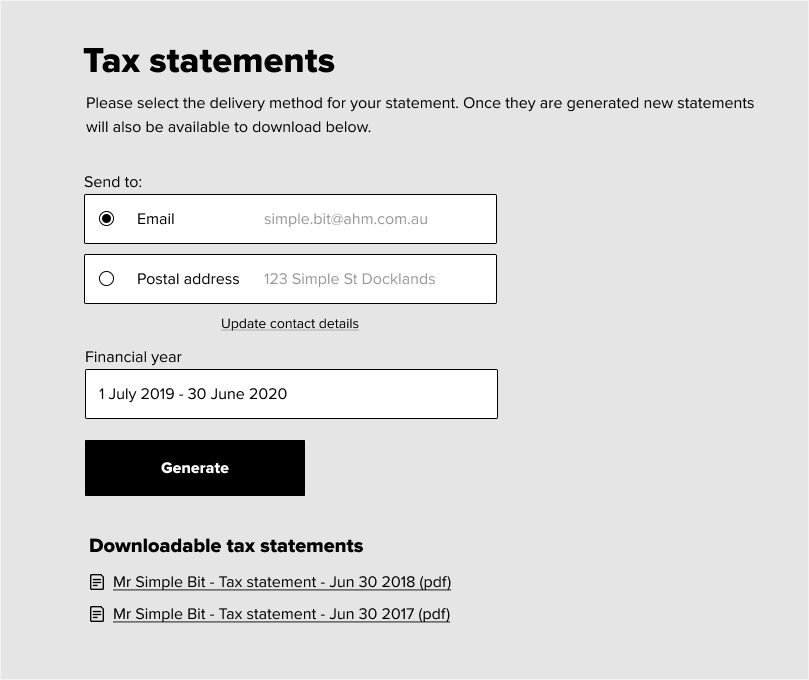 4. You're all done!
You'll receive a confirmation message once your statement has been successfully generated and it's on its way.

For more information check out our FAQs.
IMPORTANT INFORMATION
Generating your statement will take a few minutes - they'll be available in the downloadable tax statements

section once you receive an email copy of your statement (if you select to receive your statement via email).
If you select to receive your statement via post you can still get an online copy early from the downloadable tax statement

section once they've been generated. This may take up to 3 hours. Refresh or return to the documents page for your newly generated statements.
If you have a secondary policy holder and select to receive you statements by email you'll receive

two separate emails

for each the primary and secondary policy holder statements. These will both be sent to the primary policy holder's email.